There are already three products in your comparison list.
To compare other products, please delete one of the products in your comparison list.
WATER BATHS WITH PRECISE TEMPERATURE CONTROL FOR LABORATORIES
Precision is an important factor in laboratories – and temperature control is no exception. Exact temperature control can be crucial to successfully conducting an experiment. That's why water baths are an essential piece of equipment in every lab. With its extensive portfolio of Constant temperature equipment, LAUDA meets the high requirements for professional heating and cooling. Our LAUDA Hydro product line offers reliability and outstanding temperature homogeneity. It is part of our range of GFL technology equipment for laboratories, which is valued for its exceptional quality and durability in laboratories worldwide.
WITH INCREASED SECURITY AND CONVENIENCE
Whether it's a shaking bath, water bath or vaporization bath: LAUDA Hydro water baths are a trusty companion in biological or biochemical labs, and are used in the temperature control of samples in medical environments. Every water bath offers the following advantages:
Simple operation: Every laboratory device has a TFT color display for intuitive operation and convenient controls.
Excellent ergonomics: The temperature-controlled water baths, made of high-quality stainless steel, provide the right bath depth and opening for bath volumes from 4 to 41 liters. They are suitable for a temperature range of 25 to 100 °C with a temperature stability of ±0.1 K. This makes them optimally equipped for a wide variety of laboratory applications.
Uniform heat distribution: Our electrical water baths feature surface heating elements and a patented heating concept, ensuring homogeneous temperature distribution. This prevents local overheating.
HIGH-QUALITY ACCESSORIES FOR WATER BATHS FROM LAUDA
The safe, reliable operation of water baths requires the right heat transfer liquid. LAUDA offers a comprehensive range of heat transfer liquids, as well as practical accessories for Constant temperature equipment. We would be happy to support and advise you in the search for the right accessories.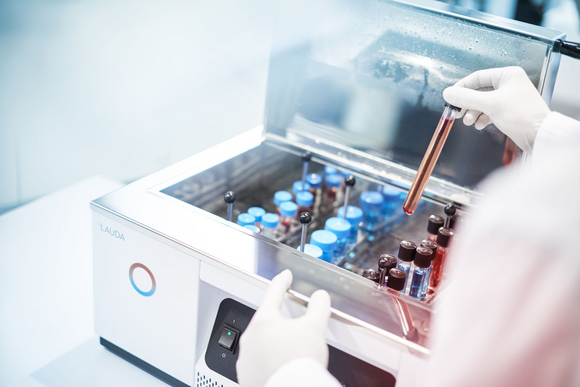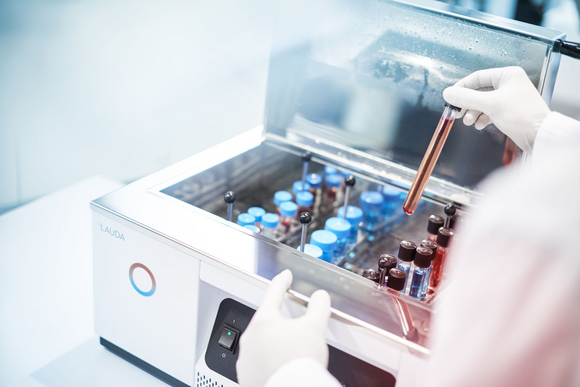 LAUDA water baths for different purposes and sample sizes
Matching accessories for LAUDA Hydro devices guarantee a reliable application
NOT FOUND WHAT YOU'RE LOOKING FOR?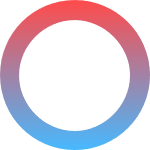 Answer some questions and we will work out your individual constant temperature solution in the next step.
LAUDA SCIENTIFIC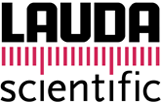 You are looking for Measuring instruments that combine precision, reliability and longevity confidently?