In mechanical engineering, even slight deviations from the set temperature lead to quality losses, a shortened service life of the machine, and an increased risk of machine downtime. Reproducible production processes with laser cutting machines or high-precision machine tools can only be ensured by constant temperature control.
COOLING OF DIGITAL PRINTING PRESSES
In digital printing presses, recirculating coolers are needed on the one hand for cooling the inking units and on the other hand for removing the process heat generated in the press. Both are important to ensure the functionality of the press on the one hand and the quality of the printed product on the other. The new-generation Ultracool units are ideally suited for this purpose. They are particularly energy-efficient and thus save costs.
COOLING OF LASER CUTTING MACHINES
Laser-cutting machines are used in numerous industries and sectors to cut workpieces from various materials. For this purpose, a laser beam is used, which is directed through a series of optics and vaporizes or melts the material at the cutting line. Accordingly, both the laser and the optics are neuralgic points that require reliable cooling. LAUDA offers various high-performance recirculating coolers for this purpose, and the Ultracool line of devices stands out in particular.
YOU NEED AN INDIVIDUAL TEMPERATURE CONTROL SOLUTION?
In accordance with the principle of ›modular engineering‹, LAUDA systems are planned and built precisely according to customer's wishes: process-oriented, customized and with precision control,meeting the strictest safety standards.
NOT FOUND WHAT YOU'RE LOOKING FOR?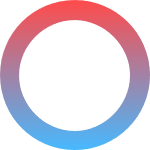 Answer some questions and we will work out your individual constant temperature solution in the next step.
LAUDA SCIENTIFIC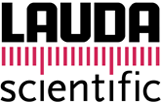 You are looking for Measuring instruments that combine precision, reliability and longevity confidently?