Strict regulatory requirements and the highest demands on product quality require precise temperature control from research to production scale. Temperature control units help to safely control the process flow in an external reactor - whether chemical, fermentative, or in the production of complex biopharmaceuticals - and subsequently guarantee the safe storage of the valuable products.
REACTOR TEMPERATURE CONTROL / PHARMACEUTICAL PRODUCTION / ACTIVE INGREDIENT DEVELOPMENT
Efficient temperature control in the chemical synthesis of active ingredients ensures optimal reaction conditions and increases the process's yield, selectivity, and safety. LAUDA temperature control units enable dynamic and high-precision temperature control and are available for different batch sizes and reactor types. More information can also be found on the Chemistry industry page.
FERMENTATION
Today, important natural substances, such as antibiotics, or biopharmaceutical drugs such as insulin can be produced cost-effectively and in large quantities with the aid of microorganisms. Fermenters of different batch sizes are used for this purpose. Efficient temperature control to create optimal growth conditions and the dissipation of process heat at high cell densities are crucial for the success of the fermentation. LAUDA thermostats or recirculating coolers are used for this purpose.
QUALITY ASSURANCE
Temperature is a key environmental factor that can affect the quality of pharmaceutical products. Appropriate control is therefore essential for consistent results and effective preparations. This applies both to development and production, but also to subsequent storage. Therefore, not only the first two are strictly controlled, but the finished products are also subjected to so-called stability tests. These tests simulate the temperature and humidity conditions to which the product could be exposed during subsequent storage. For all these cases, there is a suitable LAUDA temperature control unit.
CELL CULTURE
Modern technologies enable the production of complex biopharmaceutical drugs and novel therapies. Insect, mammalian, or even plant cells are used for this purpose. Modern single-use bioreactors and mixers enable efficient and contamination-free scale-up. The demanding process environment and valuable products require reliable, efficient, and precise temperature control, as guaranteed by LAUDA process thermostats.
STORAGE & LOGISTICS
The highly specialized environment in the pharmaceutical industry consisting of pharmaceutical companies, contract research organizations, contract manufacturers, and fillers requires high logistical efforts. For example, drug substances, ready for filling, must be stored and transported at low temperatures, or reference samples must be held in reserve. The high-quality and safe LAUDA freezers of the Versafreeze series can be used for this purpose.
CONTROLLED FREEZING & THAWING
Just as important as storage at cryogenic temperatures is the controlled freezing and thawing of temperature-critical bulk pharmaceutical substances. This guarantees homogeneity and consistent results across different batches. Optimal process control is achieved here by using particularly dynamic thermostats from LAUDA - for example with the Integral XT.
YOU NEED AN INDIVIDUAL TEMPERATURE CONTROL SOLUTION?
In accordance with the principle of ›modular engineering‹, LAUDA systems are planned and built precisely according to customer's wishes: process-oriented, customized and with precision control,meeting the strictest safety standards.
NOT FOUND WHAT YOU'RE LOOKING FOR?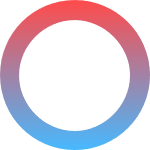 Answer some questions and we will work out your individual constant temperature solution in the next step.
LAUDA SCIENTIFIC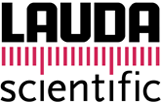 You are looking for Measuring instruments that combine precision, reliability and longevity confidently?