Thermostats for all applications
There are thermostats in all categories in LAUDA's portfolio: from immersion and bridge thermostats to heating and low temperature thermostats to circulation, process, and calibration thermostats. Across several product lines, our thermostats cover a temperature spectrum from -100 °C to 320 °C.
Temperature control applications with different performance requirements, in the bath or externally, and with varying heat transfer liquids are possible. The bath thermostats await with possible bath volumes from 2.5 - 40 liters. Furthermore, clear-view thermostats are available in various sizes that enable direct observation of inserted objects. Some bath thermostat product lines are equipped by default with pump connections and can therefore also be used for external applications.
Circulation and process thermostats offer effective control of external temperature control processes. They distinguish themselves through small active liquid volumes and high-performance pumps, which enable quick temperature changes for external applications.
From small and under-table devices to free-standing power packages, you will find the right thermostat for laboratory applications in chemistry, pharmaceuticals and biotechnology; for research and development; material testing; process technology; environmental simulations; test benches; and much more.
Are you looking for the right thermostat?
Our product finder can help you select the right products for your application.
All product lines in the thermostats sector
DO YOU NEED ADDITIONAL INFORMATION OR DO YOU HAVE QUESTIONS?

International Area Sales
+49 9343 503-555
E-Mail
YOU HAVEN'T FOUND WHAT YOU'RE LOOKING FOR?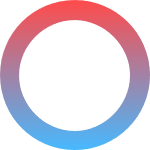 Answer a few questions and we will provide you with an individual temperature control solution in the next step.
LAUDA SCIENTIFIC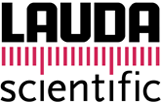 Are you seeking measuring instruments that are precise and reliable and ensure a long service life?