Many processes in the chemical industry where temperature plays an important role are in the field of process engineering and reactor temperature control. At tempering processes in reactors, applications such as chemical reactions, syntheses, production of drug substances, polymerizations or crystallizations take place.
REACTOR TEMPERATURE CONTROL - FROM RESEARCH TO PRODUCTION
In the production of fine chemicals, whether in a batch reactor or a continuous flow reactor (micro-reactor), temperature control is crucial for optimal reaction progress and product yield. Depending on the batch size or reaction intensity, many LAUDA temperature control units are available for optimal process control. In this way, reaction kinetics and product selectivity can be sustainably optimized.
RECONDITIONING & PRODUCT ISOLATION
Product separation and purification to produce the desired quality for further use. In addition to purely thermal separation processes such as distillation/rectification, drying, evaporation, and crystallization, temperature control also plays a role in physical separations such as membrane separation or solid-liquid extraction and mechanical processes such as filtration, sedimentation, or centrifugation. Easy to handle with LAUDA process thermostats and industrial chillers.
SOLVENT RECYCLING
Sustainability and ecological compatibility is the future topic for cyclic material cycles. Many of the chemical reactions take place in organic solvents. Their recovery with the lowest possible energy consumption can be achieved with vacuum distillation, e.g. during product separation in rotary evaporators. Energy-efficient circulating coolers reduce losses here.
QUALITY ASSURANCE
Spectroscopic analyses of synthesized compounds are central to quality assurance in qualified process operations. Many of these analytical instruments require cooling of their measuring systems. LAUDA recirculating coolers provide the necessary temperature stability while water baths, shaking systems or bath circulators ensure reproducible sample preparation.
YOU NEED AN INDIVIDUAL TEMPERATURE CONTROL SOLUTION?
In accordance with the principle of ›modular engineering‹, LAUDA systems are planned and built precisely according to customer's wishes: process-oriented, customized and with precision control,meeting the strictest safety standards.
NOT FOUND WHAT YOU'RE LOOKING FOR?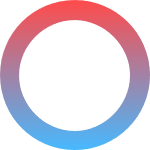 Answer some questions and we will work out your individual constant temperature solution in the next step.
LAUDA SCIENTIFIC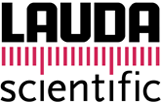 You are looking for Measuring instruments that combine precision, reliability and longevity confidently?