In medical technology, temperature control is found primarily in the laboratory for sample preparation and in medical devices such as X-ray machines, medical lasers or devices used in pharmaceutical and medical laboratories.
MEDICAL LABORATORY
In the medical laboratory, numerous processes are temperature-dependent: Incubation of microorganisms, enzymatic reactions, cell cultivation, or the polymerase chain reaction (PCR) that has recently become so well known. In addition to sample preparation and analysis, the correct temperature also plays a central role in the storage of samples, reagents, blood supplies, and other organic substances. LAUDA offers a wide range of laboratory equipment, thermostats, or freezers.
MEDICAL DEVICES
Medical lasers, ECMO devices for external oxygenation (ECMO is the abbreviation for "extracorporeal membrane oxygenation"), and other medical devices produce heat that can be dissipated via LAUDA devices. They are not medical devices but part of a medical procedure and ensure that this procedure is as safe and controlled as possible. We would be happy to discuss your individual application with you.
The right constant temperature equipment for every application
The laboratory is LAUDA's core competence. Between shakers and water baths, numerous and interchangeable accessories as well as thermostats of all types and performance classes, you are sure to find the right product for you. Please also have a look at our research and development labs or find exactly what you are looking for in our product finder. You are also welcome to contact us directly with your questions at any time.
Any medical technology that has direct contact to patients is subject to particularly high requirements and safety regulations. The central directive is the MDR (Medical Device Regulation). Even for devices that are not in direct contact with humans and are not subject to this directive, the highest quality and reliability are required. LAUDA is your competent partner for individual solutions.
YOU NEED AN INDIVIDUAL TEMPERATURE CONTROL SOLUTION?
In accordance with the principle of ›modular engineering‹, LAUDA systems are planned and built precisely according to customer's wishes: process-oriented, customized and with precision control,meeting the strictest safety standards.
NOT FOUND WHAT YOU'RE LOOKING FOR?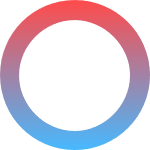 Answer some questions and we will work out your individual constant temperature solution in the next step.
LAUDA SCIENTIFIC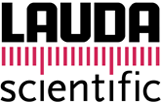 You are looking for Measuring instruments that combine precision, reliability and longevity confidently?