In the automotive sector, temperature control is mainly found in test and inspection rigs, as well as material tests. All the components of an automobile are exposed to extremely high temperature fluctuations to ensure that they function correctly and reliably during subsequent use. This process of testing many different components in special test rigs makes an important contribution to increasing quality and reliability. The simulation of extreme environmental conditions across a wide range of different temperatures is an important part of the material tests.
Your experts for innovative temperature control solutions
You are looking for the right temperature control for your automotive application? Then contact us right away. Together with you we will find the right solution for your application.
Typical areas of application
WIRELESS CHARGING / WIRELESS POWER / INDUCTIVE CHARGING SYSTEMS
Before wireless charging technology for electric vehicles can be launched on the market, it must be subjected to a series of comprehensive simulations of everyday situations. Here, LAUDA Constant temperature equipment and systems regulate the cooling circuit in the charging system and vehicle to thermally adjust the corresponding load conditions.
DC VOLTAGE CONVERTERS / INVERTERS / POWER MODULES
Devices such as DC/DC converters, inverters and power modules are key components of the drives used in electric mobility. To test their reliability and efficiency, these components are exposed to different climatic influences. LAUDA Constant temperature equipment and systems run through the required temperature profiles within a test temperature range of -40 to 150 °C and reliably adjust the load conditions.
COMPONENT AND MATERIAL TESTS
The thermal durability of vehicle parts and components is tested in climatic and temperature tests. With powerful, variable pressure pumps and direct use of automotive coolant, LAUDA Constant temperature equipment and systems pass these stress tests with flying colors. Thanks to the integration of a LAUDA through-flow control unit, these tests are more precise and can be reproduced more accurately than ever before.
TESTING BATTERIES
Battery performance is a key element of electric mobility. Charge levels, charging cycles and performance are tested in climatic chambers at varying ambient temperatures. LAUDA Constant temperature equipment and systems control and monitor the temperature to simulate varying climatic conditions and determine if this has any impact on battery performance.
Tailor-made temperature control solutions for the automotive industry
The most popular constant temperature equipment of our customers in the automotive sector include circulation chillers and thermostats (including cooling bath thermostats and process thermostats). These are ideally suited to carry out the following activities reliably and precisely:
Temperature control
Examination of the engine test bench
Quality controls
On request, you can adapt our temperature control solutions for the automotive sector both to the prevailing requirements and to your own wishes. The individual temperature control systems offered by LAUDA can be flexibly extended and modified and are developed individually according to customer requirements.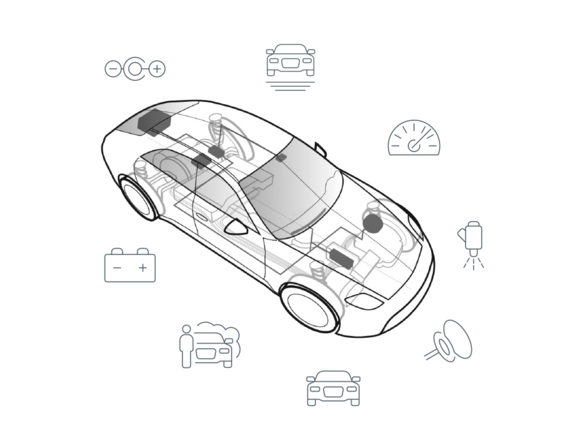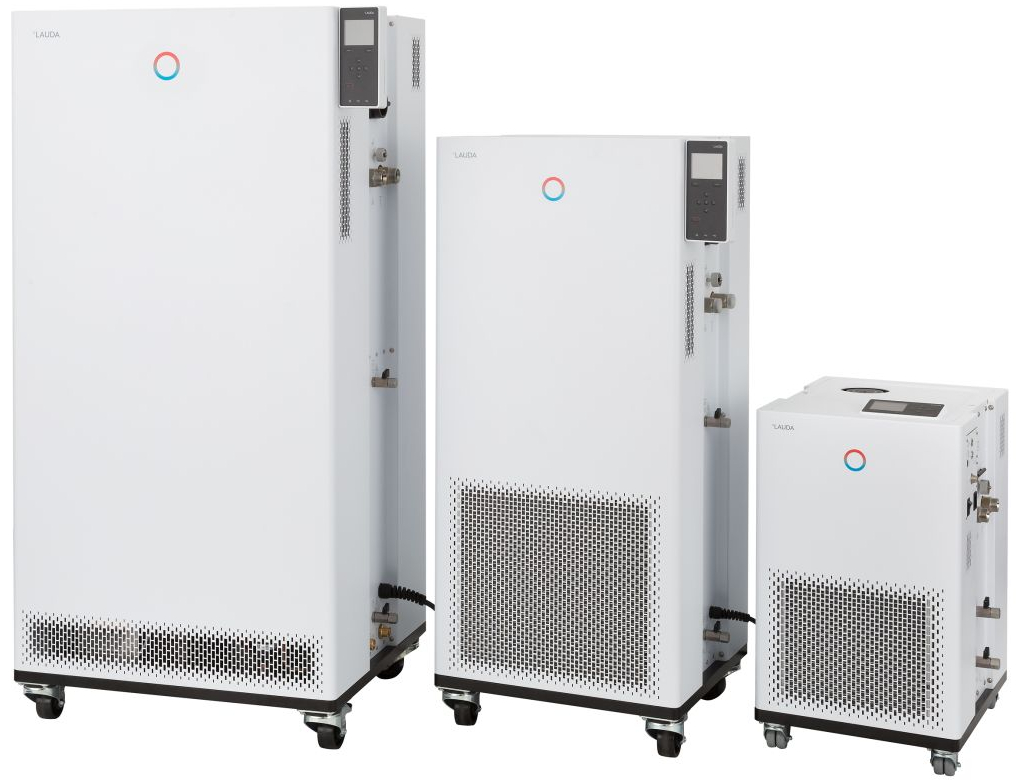 The new generation of LAUDA Integral process thermostats
Experience the newly developed process thermostats of the proven LAUDA Integral line. With an operating temperature from -90 to 320 °C, a modular interface concept, fast temperature changes and a significant increase in the volume flow up to 120 L/min as well as maximum delivery pressures up to 6 bar, LAUDA Integral process thermostats are the perfect choice for demanding temperature control tasks in the automotive industry.
INJECTOR TEST
Injection systems are decisive in optimizing combustion processes and reducing emission values. To achieve the perfect design, these systems are controlled to predefined temperatures on test rigs by LAUDA Constant temperature equipment and systems, together with fuels, in a series of tests ranging from cold start simulation to full throttle operation.
TESTING PUMPS
Pumps installed in vehicles are controlled electronically to maximize thermal management efficiency. Comprehensive tests are performed, during which they must prove their suitability for everyday use, even in adverse weather conditions. LAUDA Constant temperature equipment and systems provide a flexible supply of the necessary coolant and control the temperature according to requirements.
AIR TEMPERATURE CONTROL
To simulate a wide range of different ambient temperature influences, pressure sensors that monitor the air pressure in tires are placed in climatic chambers, where they are exposed to rapidly changing temperatures. No problem for LAUDA Constant temperature equipment and systems, placed in a chamber together with an air-to-liquid heat exchanger.
AIRBAG TESTS
To test the functional capability of airbags, pressure and burst tests must be performed during the development phase. The temperature also has an influence on pyrotechnical propellants. LAUDA Constant temperature equipment and systems set the temperature both quickly and precisely prior to the test.
LAUDA Automotive Temperature Control Solutions
The right Constant temperature equipment for every application
In the automotive industry, test benches, ageing tests, quality controls and the examination of various engine components are part of daily business. Therefore, for example, you must always be able to rely on correct temperatures in the pressurized water or in your injection molding machines. With the temperature control units for the automotive industry from our portfolio, you can achieve this.
Of course, our product range also includes a large number of other temperature control units to keep your temperature control process in the automotive industry up to date.
Examples:
Our PRO Cooling thermostats enable you to operate at an operating temperature range of -100 to 200 °C. They also have a multi-stage pump and can be flexibly removed.
Our Ultracool Circulation chiller are ideal for outdoor installation and guarantee a high cooling capacity - even in continuous operation. They are also equipped with a temperature monitor which reliably protects the heat exchanger.