In biotechnology, temperature control is essential to the quality of research and production results. Constant temperatures in the operation of bioreactors contribute significantly to the success of the products. As part of sample preparation, there are a variety of work steps that require reliable temperature control.
BIOREACTORS
Bioreactors are used in biotechnological research, biopharmaceutical production, and in enzyme and fermentation processes of all kinds. They enable the controlled propagation and cultivation of biological material under defined conditions. Factors such as temperature, pH, oxygen content, and nutrient supply are precisely monitored and controlled. Variocool process thermostats, for example, are ideal for temperature control.
SAMPLE PREPARATION
From homogenization to extraction to purification and concentration, depending on the type of sample, different procedures are required to prepare it for subsequent analysis. As diverse as the steps are, so are the laboratory solutions LAUDA offers: from water baths to shakers, from distillators to incubators, all the way to freezers and thermostats.
BIOCATALYSIS
Enzymes have become important auxiliaries in industrial processes, largely due to their high catalytic efficiency and specificity. They accelerate chemical reactions, often under mild conditions, reducing the need for harsh chemicals and extreme temperatures. Studies on the kinetics of innovative enzymes and ensuring the required enzyme activity as part of quality control require precise temperatures. LAUDA thermostats master this precision as well as different performance requirements.
YOU NEED AN INDIVIDUAL TEMPERATURE CONTROL SOLUTION?
In accordance with the principle of ›modular engineering‹, LAUDA systems are planned and built precisely according to customer's wishes: process-oriented, customized and with precision control,meeting the strictest safety standards.
NOT FOUND WHAT YOU'RE LOOKING FOR?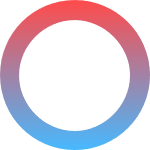 Answer some questions and we will work out your individual constant temperature solution in the next step.
LAUDA SCIENTIFIC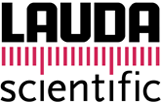 You are looking for Measuring instruments that combine precision, reliability and longevity confidently?