In the production of semiconductors and the testing of electronic components, there are numerous processes that must be precisely temperature-controlled. These include, for example, plasma etching or metal organic vapor deposition (MOCVD) in semiconductor coating as a preliminary stage of LED production. Other typical temperature-dependent tests in the semiconductor industry are stress tests for functional and load testing, environmental simulations, and in-circuit tests for electronic assemblies.
PLASMA ETCHING
In semiconductor production, plasma etching is a central part of the process chain, with a distinction being made between dry and wet etching. LAUDA currently offers temperature control solutions for dry etching, in which the semiconductor plates (wafers) are treated with plasma in a vacuum etching chamber. The ions contained in the plasma bombard the wafers and thereby detach material. For example, the oxide layer on a silicon wafer can be removed in this way so that the doped layers (layers to which foreign atoms have been added and which thus have a certain electrical conductivity) can then be applied. The temperature of the plasma affects the speed and efficiency of the etching. If the temperature is too low, the plasma is not active enough to effectively ablate the material. If the temperature is too high, the material may be excessively ablated, resulting in inaccuracies and damage. In semiconductor production, it is therefore important to control the temperature of the plasma with the utmost precision, because the wafers are processed in the micro- and nanometer range. Even slight changes in temperature can lead to significant changes in the size and shape of the etched structures. LAUDA offers the specially designed Semistats for this sensitive process.
YOU NEED AN INDIVIDUAL TEMPERATURE CONTROL SOLUTION?
In accordance with the principle of ›modular engineering‹, LAUDA systems are planned and built precisely according to customer's wishes: process-oriented, customized and with precision control,meeting the strictest safety standards.
NOT FOUND WHAT YOU'RE LOOKING FOR?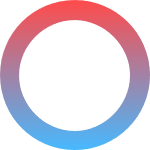 Answer some questions and we will work out your individual constant temperature solution in the next step.
LAUDA SCIENTIFIC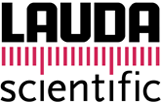 You are looking for Measuring instruments that combine precision, reliability and longevity confidently?