Temperature control is needed in botanical extraction for several aspects, to release bioactive compounds, improve the solubility of ingredients, and accelerate the extraction rate.

Many bioactive compounds in plants, such as essential oils or secondary plant compounds, are not directly available or biologically active in their natural form. Heating plant materials can promote the activation or release of these compounds. Temperature can also affect the solubility of certain ingredients. Heating the solvent or plant matrix increases solubility, allowing more compounds to be extracted. In addition, increased temperature can affect the speed of extraction and shorten the extraction time.

It is important to note that the exact temperature conditions and extraction methods may vary depending on the plant species, target compound, and desired extract. It is advisable to consult specific guidelines and procedures for the extraction of specific plant compounds to achieve optimal results.
YOU NEED AN INDIVIDUAL TEMPERATURE CONTROL SOLUTION?
In accordance with the principle of ›modular engineering‹, LAUDA systems are planned and built precisely according to customer's wishes: process-oriented, customized and with precision control,meeting the strictest safety standards.
NOT FOUND WHAT YOU'RE LOOKING FOR?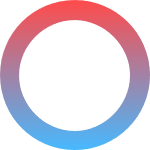 Answer some questions and we will work out your individual constant temperature solution in the next step.
LAUDA SCIENTIFIC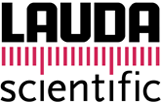 You are looking for Measuring instruments that combine precision, reliability and longevity confidently?