LAUDA.LIVE – YOUR DIGITAL SERVICE AT IT'S BEST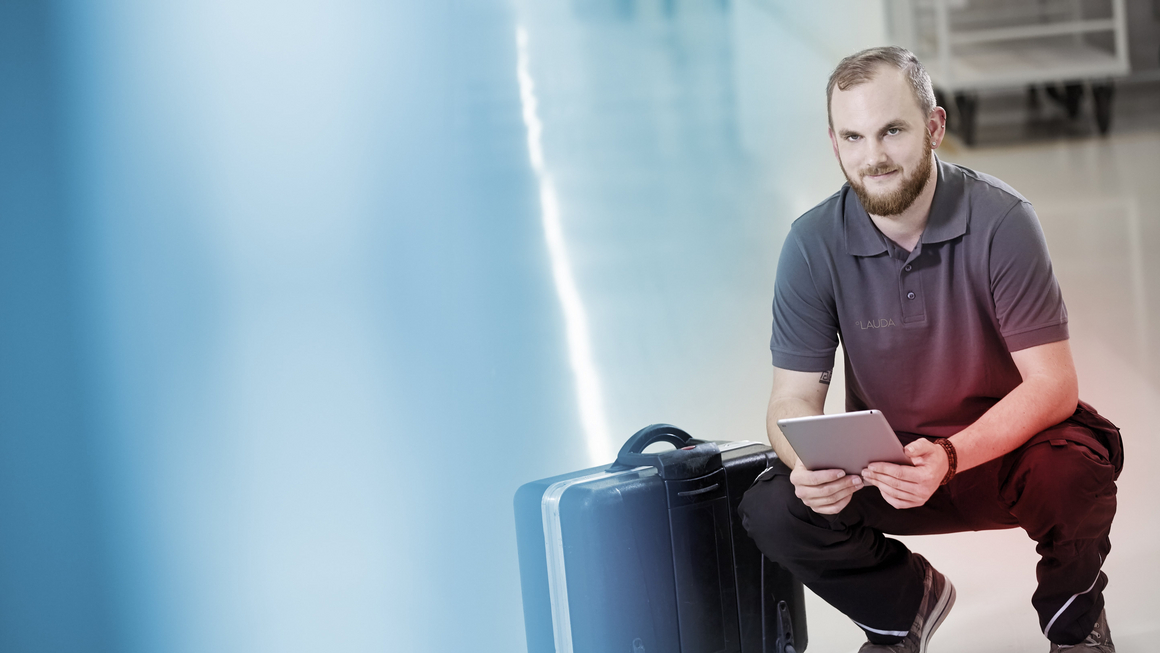 MAXIMIZING UPTIME AND RELIABILITY
LAUDA.LIVE allows you to professionally manage your asset base. Keeping track of maintenance requirements, warranty state, location, and status of the device creates a completely new level of transparency and eases the lifetime management of any asset.

The direct line to the LAUDA service helpdesk and the device-specific support documentation enable efficient commissioning and fast solution finding for all application questions.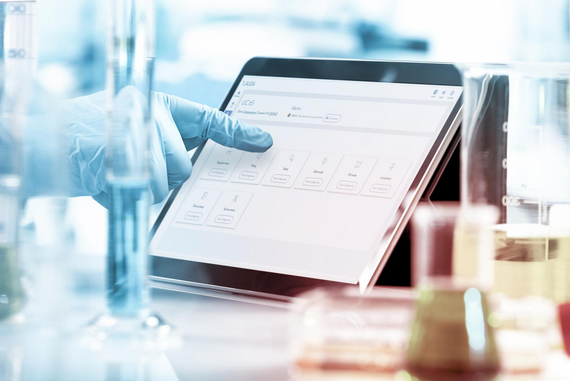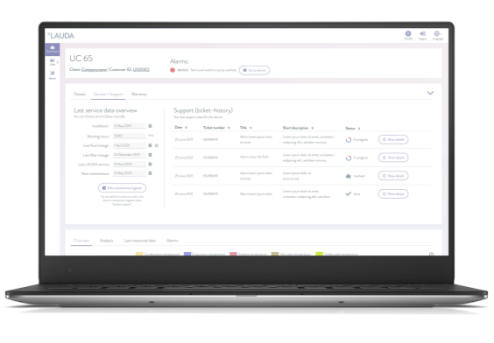 The powerful monitoring and analysis functions of LAUDA.LIVE let you get the most out of your temperature control solutions. Maximizing performance, optimizing your application, and global access to your asset data helps you to monitor your production process, from home or traveling.

LAUDA dedicated service personnel are available 24/5* to assist you remotely if the machine breaks down and quickly diagnose the measures to get your system running again.
LAUDA.LIVE offers a comprehensive range of functions for every LAUDA device, with and without IoT connection. Fleet management is completely free of charge for every LAUDA device.
LAUDA.LIVE DIGITAL PRODUCTS
Fleet management: Customize your fleet of devices and monitor their condition
Product documentation: With one mouse click you get access to the device-specific documentation
Maintenance logbook: Keep track on your maintenance schedule for every device and log important information.
Warranty management: Create transparency on the warranty state of your devices
Ticketing: Create, monitor and look up historic support tickets
FREE
REMOTE SUPPORT & MONITORING
Global monitoring: Remote monitoring and control of all operating devices
Data storage and visualization: Secure data logging allows graphical analysis of devices data and export for documentation, analytics and audit trails
24/5* Remote Support: Our service hotline in five service centers helps you 24 hours a day
Cost minimization: Reduce cost of service calls by analyzing modes of failures before on site staff is required
30 €/month
(Free of charge 1st - 6th month of warranty)
OPTIONAL: +25.50 €/month for mobile
network communication
Predictive maintenance: AI-powered analysis of device data for early failure detection and maintenance before potential downtime and expensive consequential damage
Self and application optimization: Automated optimization of your temperature control units for more efficient plant operation and best possible adaptation to your application requirements
NEVER MISS AN UPDATE
We gladly keep you updated:
CONNECTIVITY
Compatible with all common operating systems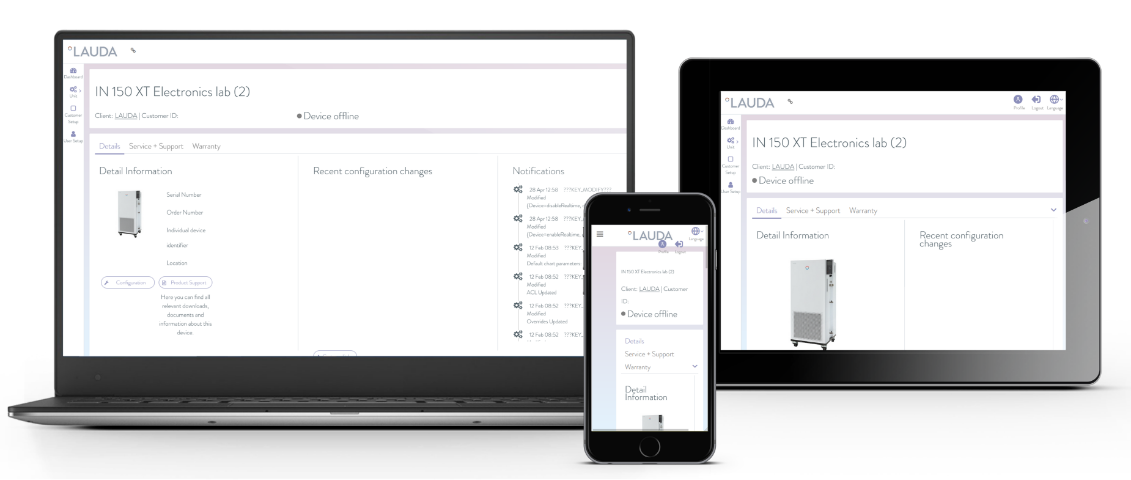 CHOOSE BETWEEN LOCAL OR MOBILE NETWORK CONNECTION

SECURITY
LAUDA.LIVE is protected by state of the art PKI encryption, two factor authentication (2FA) and access rights management

End-to-end encryption / authentication through TLS-based LAUDA Public Key Infrastructure (PKI) with device-specific X.509 certificates, uniquely identifies the device communicating with LAUDA.LIVE and prevents third-party interference
State-of-the-art security mechanisms and authentication concepts according to Microsoft Azure IoT recommendations
Encrypted TLS communication (LAN), optionally enriched by extremely secure 4G mobile communication further protects transmitted data
The product firmware ensures that remote access to operating and service parameters can be blocked by several configurable product functions
Two-factor authentication prevents unauthorized write access to the device configuration
Sophisticated role and permission management enables flexible rights management to create new users (e.g. internal operators or service technicians) and restrict unwanted read/write access to your devices
Storage of data on European servers in accordance with European GDPR standards
We are continuously working to add more features to LAUDA.LIVE. Want to stay up to date on upcoming updates to your LAUDA.LIVE product? Then subscribe our newsletter now. We look forward to hearing from you.
WHITEPAPER – BENEFITS OF REMOTE SUPPORT
How remote monitoring helps prevent outages in extreme weather conditions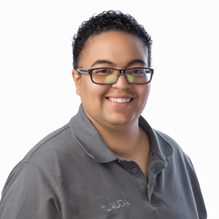 Lissie Ruiz
Service Technician LAUDA-Brinkmann, USA
Our customer (2,500 miles from our US headquarters) was experiencing technical difficulties at varying times throughout the day and evening. The accessibility to real time data analysis (via the mobile gateway) allowed us to monitor conditions both inside and around the chiller, providing a quick diagnosis for the customer without the increased costs of a technician spending multiple days onsite.
Service
Service Constant temperature equipment & Plants
+49 9343 503-350
E-Mail