Novel food refers to new foods or ingredients based on innovative processing techniques. These can be, for example, foods with or from insects, plants, fungi, algae, microorganisms, or cell and tissue cultures. In particular, the production of meat alternatives from animal cell cultures and the microbial production of animal proteins, for example for milk or cheese production, offer ample potential in the future.
PRECISION FERMENTATION
The production of specific proteins in microorganisms is already expanding the range of food alternatives. LAUDA process thermostats and recirculating coolers enable the necessary temperature control of the bioreactors and fermenters used and guarantee efficient cell growth and reproducible product quality.
CULTIVATED MEAT
Growing environmental concerns and securing the food supply of an increasing global population are driving demand for sustainable protein sources. Advances in biotechnology and the scale-up of animal cell cultures are already enabling the production and commercialization of the first products. Researchers worldwide are working on breakthroughs, supported by LAUDA process thermostats that enable reliable and precise temperature control of the bioreactors used.
YOU NEED AN INDIVIDUAL TEMPERATURE CONTROL SOLUTION?
In accordance with the principle of ›modular engineering‹, LAUDA systems are planned and built precisely according to customer's wishes: process-oriented, customized and with precision control,meeting the strictest safety standards.
NOT FOUND WHAT YOU'RE LOOKING FOR?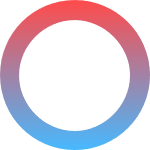 Answer some questions and we will work out your individual constant temperature solution in the next step.
LAUDA SCIENTIFIC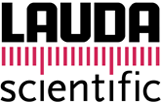 You are looking for Measuring instruments that combine precision, reliability and longevity confidently?