Thermoelectric process thermostats from –20 to 90 °C for the semiconductor industry
Fast and precise temperature control for complex processes. Based on the tried-and-tested principles of heat transfer used for Peltier elements, the LAUDA Semistat thermoelectric systems for temperature control offer reproducible temperature control for plasma etching applications.
The dynamic temperature control of the electrostatic wafer chuck (ESC) makes it possible to use devices with all types of etching processes.
Energy-efficient and space-saving, with stable temperature control, these clever systems are perfect for manufacturing ever-smaller components.
Overview
Benefits and added value
Compressor and refrigerant-free system with low energy consumption

Smallest footprint in the industry, ideally suited for underfloor installation

Extremely low volume of heat transfer fluid
Working range
Point of use (POU) temperature control systems can reduce energy consumption by up to 90 % compared to compressor-based systems. Minimal space requirements with the option of underfloor installation at the point of use minimizes cleanroom use. Quick and precise temperature control of the process temperature profiles to ±0.1 °C improves wafer-to-wafer homogeneity.

Min. working temperature
-20 °C

Max. working temperature
90 °C

Temperature stability
0.1 ± K
Select up to 4 technical parameters that you want to display in the table
Device dimensions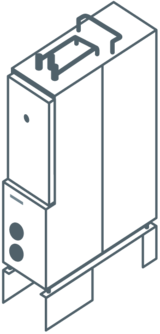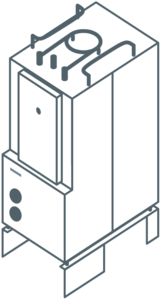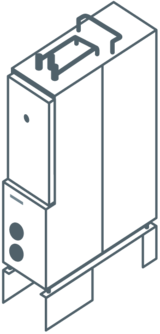 Downloads - general product data
Device
Device category
Document type
Language
Format
File size

Thermoelectric process thermostats

Process thermostats
Operating instructions

English

PDF
2,41 MB
Download document

Chapter Circulation and process thermostats
Overall brochure

Process thermostats
Brochure

English

PDF
4,76 MB
Download document

Thermoelectric process thermostats

Process thermostats
Brochure

English

PDF
864,69 kB
Download document
Accessories
Please use the LAUDA accessories finder for additional accessories.
Do you need additional information or do you have questions?

International Area Sales
+49 9343 503-555
E-Mail
This might also interest you: