Heat-clear-view thermostats from 30 to 230 °C for research, application technology and production
A clear view of the object at all times. LAUDA Proline clear-view thermostats are optimized for direct observation of objects. The operating unit can be detached for easy operation.
They are ideal for use with the fully automatic LAUDA PVS or iVisc viscometer since the temporal and spacial temperature stability necessary for precise determination of viscosity is guaranteed across the whole temperature range.
Furthermore, the two-chamber principle ensures a constant liquid level in the measuring chamber at all times, regardless of the fluid volume and temperature. The PVL models with five layers of insulated glass are suitable for low temperature measurements down to -40 or -60°C when a flow through cooler or low-temperature thermostat is connected.
Overview
Benefits and added value
Programmer with 150 temperature-time segments and graphical temperature curve display with Command operating unit

LAUDA Vario Flex pump (pressure pump) with eight selectable output levels

Cooling coil fitted as standard allows connection of an additional cooler
Working range
LAUDA Proline clear-view thermostats are available with two different control units. The master version is designed for all applications in which the parameters are not changed very often. The removable Command operating unit incorporates a graphic LCD screen for high operating convenience and also a programmer.

Min. working temperature
30 °C

Max. working temperature
100 °C

Temperature stability
0.01 ± K
Select up to 4 technical parameters that you want to display in the table
Device dimensions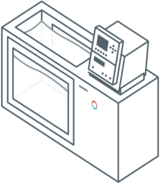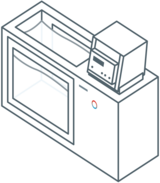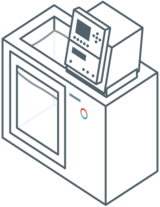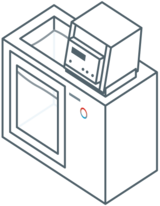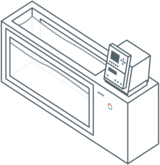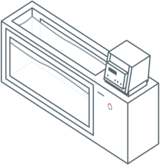 Characteristics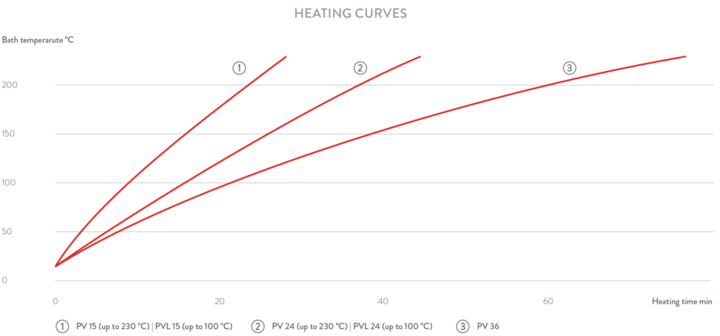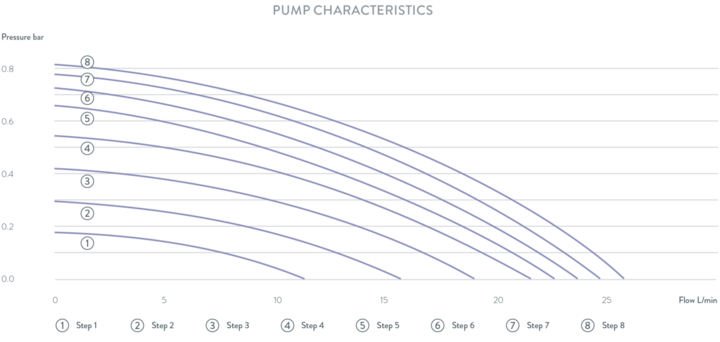 Downloads - general product data
Device
Device category
Document type
Language
Format
File size

Proline Clear-view thermostats

Special devices
Operating instructions

English

PDF
3,93 MB
Download document

Chapter Heating thermostats
Overall brochure

Bath thermostats
Brochure

English

PDF
4,12 MB
Download document
Accessories
Please use the LAUDA accessories finder for additional accessories.
Do you need additional information or do you have questions?

International Area Sales
+49 9343 503-555
E-Mail
This might also interest you: