Optimized customer-specific solutions
LAUDA's comprehensive product portfolio and more than 65 years of development competence guarantee a focused consultation and equipment selection for our worldwide customers. From an initial idea to series production, with LAUDA series products and customized modifications a customer specific development and also manufacturing to order can be offered. The individual service concept developed with the customer ensures an optimal cost benefit ratio for all applications. The result is decades of successful partnerships.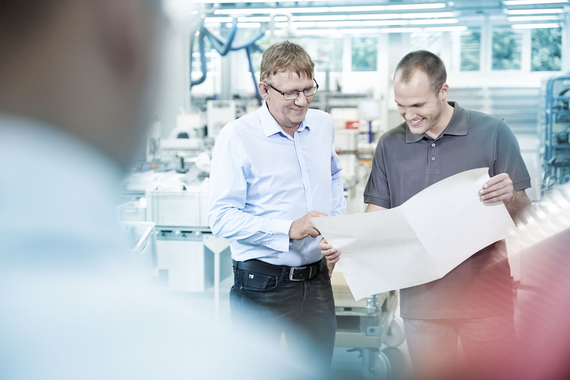 Answer some questions and we will work out your individual
constant temperature solution in the next step.
Our solutions are used in the following sectors
Chemistry, pharmacy and biotechnology