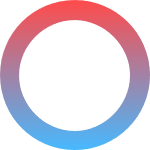 Answer some questions and we will work out your individual
constant temperature solution in the next step.
MADE-TO-MEASURE INSTALLATIONS FOR INDUSTRIAL APPLICATIONS
In accordance with the principle of ›Modular Engineering‹, LAUDA plans and builds process cooling systems, heat transfer systems and secondary circuit units precisely in accordance with the customer's wishes: process-oriented, made-to-measure and precisely in accordance with the regulations, and with compliance with the strictest of safety standards. LAUDA installations heat and cool within the temperature range of -150 to 550 °C, with an accuracy of up to one tenth of a Celsius degree. Since the requirements for Constant temperature equipment are continuously growing, the modern LAUDA Heating and cooling modules are also flexible as far as expansion and modification are concerned.
OPTIMIZED CUSTOMER-SPECIFIC SOLUTIONS
LAUDA's comprehensive product portfolio and more than 65 years of development competence guarantee a focused consultation and equipment selection for our worldwide customers. From an initial idea to series production, with LAUDA series products and customized modifications a customer specific development and also manufacturing to order can be offered.
LAUDA systems are used all over the world for temperature control. Comprehensive full documentation for all individual parts and the necessary safety units on the installation are necessary to guarantee a seamless certification process.